Seattle & The Monastery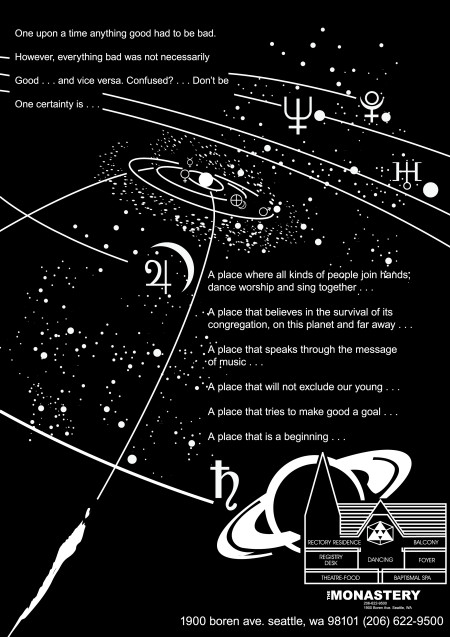 In 1977 George Freeman relocated to Seattle, Washington, bringing his extensive experience as a nightclub owner and party promoter home to the Pacific Northwest. When he arrived, he found a very different nightlife scene from the one he had become familiar with in New York City. Seattle didn't have nearly the same fervor for late-night clubs, especially those that opened after 10:00 pm. Seattle's history as a city in love with strong drink made bars, not dance clubs, the popular night life locales. While New Yorkers preferred private clubs, often without liquor service, Seattleites wanted more democratic spaces with drinks and dancing.
However, state liquor laws presented an obstacle for Seattle's youth party scene. Dating back to the end of Prohibition, Washington State's legal drinking age has always been 21 – compared to many East Coast states like New York where the drinking age in the 1970s was 18. In Seattle, the over-16 but under-21 crowd had no social venues except cafes, which closed at night. With no interest in opening another bar, George shifted his aspirations to establishing an all-ages dance club in Seattle.
Traveling around the city, George found himself in front of a run-down church on Boren Avenue in downtown Seattle. It had a "For Rent" sign in front of it, so George jumped at the opportunity. He quickly worked to transform the space into The Monastery, an after-hours club which harkened back to his first successes at the Harlem Club and Virgil's Chicken in Spokane. George asked some of his DJs and other associates from Galaxy 21 to relocate. Together, they brought New York-style clubbing to Seattle.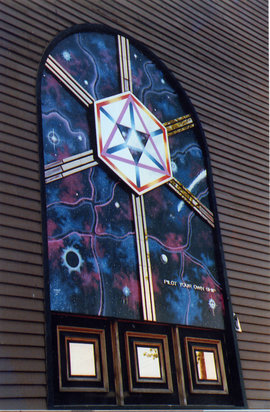 On Friday the 13th of May 1977, a helicopter landed across the street from the Monastery carrying disc jockey Walter Gibbons dressed in monks clothing. He and George then ceremoniously crossed the street and entered the building. With a line stretching around the block and searchlights illuminating The Monastery, so begins the history of the church.
From its earliest days, The Monastery welcomed people from all walks of life. Though it developed a reputation as a gay club by the early 1980s, the club's crowd was always a balanced mix of Seattle culture. Its late-night parties were famous for going straight through to the early morning hours, when George would often provide breakfast for all the remaining party-goers.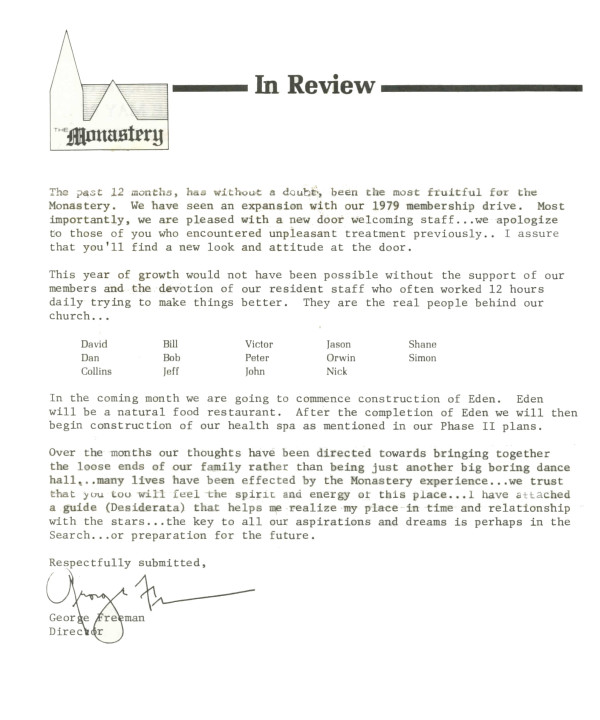 As an all-ages and gay-friendly community, The Monastery became a trusted refuge for LGBT youths who had few options for assistance in the socially-conservative Seattle of the 1980's. Today, Seattle leads the American LGBT rights movement, but the fight for equality was only in its infancy when George's club first became a major nightlife destination. According to reports from that era, as many as 40% of all homeless youth in Seattle identified as LGBT, while more than a quarter of the city's homeless youth claimed to be forced onto the streets by their families because of their sexual orientation.
Thus, in addition to being a dance-club, The Monastery also acted as a shelter. By opening its doors to homeless teens and providing them with a place to sleep, as well as hot food and clothing, the church played a vital role in the community. To facilitate this aid program, the club became affiliated with the Universal Life Church in order to document the legal use of funds for assisting homeless youth. While there was plenty of late-night partying going on, George also instituted efforts to help those he sheltered find their place in the world – the youths staying at the club were required to leave during the day and look for jobs.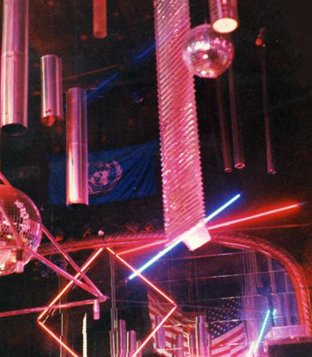 Despite these good intentions, The Monastery was embroiled in constant controversy. It garnered a reputation as a place where rebellious teenagers were exposed to underage sex and drugs. While many of these claims proved unfounded, such reports brought substantial negative attention to the club. Formal complaints were filed asserting that Freeman was poisoning the minds of young people, who upon one visit to the club were subject to moral-brainwash. Eventually, city officials decided to act. Attorney David Crosby of Renton, Washington started the activist group Parents-In-Arms to push for new laws in Seattle limiting all-ages gatherings and events. Crosby's son, Ian, was one of the teens who frequented The Monastery. It was his increasing disobedience which sparked Crosby to team up with Seattle prosecutor Norm Maleng and Bill Dwyer, then-president of the King County Bar Association, to take down The Monastery.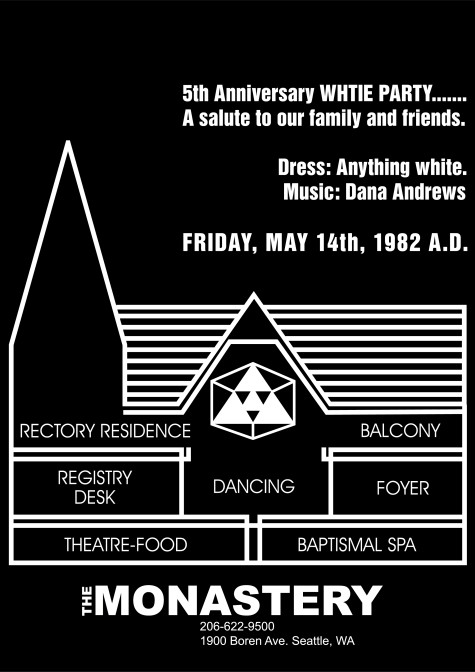 Together, they crafted a plan to use civil procedure to close the discotheque on the grounds of it being a moral nuisance. They instructed five undercover police officers to visit The Monastery numerous times over a span of several months. Their job was to search out drug-dealing patrons and purchase drugs such as cocaine, pot, and MDMA, which they succeeded in doing. After all the allegations, however, the attorneys could not find any evidence to charge the church or any of its employees with drug distribution, sexual misconduct, or even providing alcohol to minors. Turning to plan B, Parents-In-Arms instructed Norm Maleng to use the recently enacted moral conduct civil statues to attack the Monastery.
Prosecutors filed misdemeanor charges against George for failure to have a $5 banquet permit (which he applied for numerous times but was continuously denied by the State). He was found guilty, and was sentenced to 4 months in the King County jail. George appealed the ruling, and went to California to build a nightclub while his case was in appeals. Norm Maleng and republican governor John Spellman countered by successfully invoking a governor's warrant clause originally intended to help recapture runaway black slaves. In order to bring Freeman back to Washington, Maleng and Spellman quietly enlisted the aid of their fellow republican, governor George Deukmejian of California, to sign a governor's warrant. Thus, they were able to override the California courts and obtain a federal extradition order to bring Freeman back to Washington. Freeman subsequently lost his case in appeals, and served his 4-month misdemeanor sentence in the King County jail. The Monastery itself suffered a similar fate – after a long, drawn-out effort to close down the iconic dance-club, city officials eventually succeeded in 1985.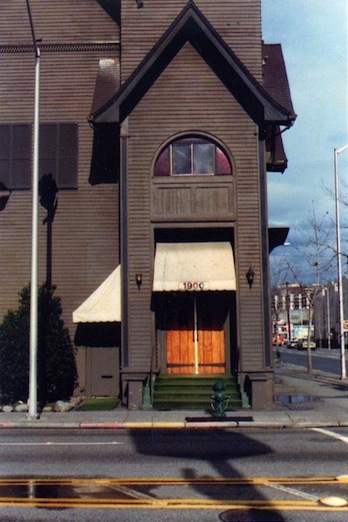 One far-reaching consequence of this legal campaign was the institution of Seattle's Teen Dance Ordinance. The TDO placed strenuous financial obligations on all-ages dance events, including a stipulation which required supervision by two off-duty police officers and at least $1 million in liability insurance. This functionally made teen dance events in Seattle impossible for almost twenty years. As an unintended side effect of the reactionary policy, the TDO also shut down all-ages concerts and other non-dance events. The TDO was finally repealed in 2002, and was subsequently replaced with the All-Ages Dance Ordinance, which contained more reasonable requirements and paved the way for all-ages events to return to Seattle.
After The Monastery's eight-year run came to a troubling end, George turned his attentions to the organization that helped him bring aid to so many young people in his community: The Universal Life Church.


Media from The Monastery