It was the year 1982, when Gary Penny, the owner of the Neighbours franchise in Vancouver, introduced George Freeman to Mustafa (Moe) Elassiouti. Moe was an Egyptian citizen living in Canada at the time. He had come across as trustworthy, and Freeman believed him to be honest and straightforward.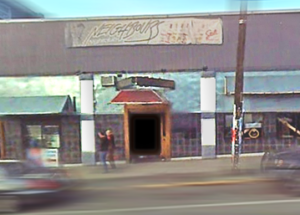 Around the same time, Freeman, seeing the changing dynamics of the neighborhood, realized the potential of converting the Bogeys tavern into a nightclub-restaurant combination.
This led him to forming a partnership with Elassiouti. There was one problem though. George had a history with the liquor control board and was currently fighting litigation. There was no way he was getting a green signal from them. As such, Scott Terrill, a former acquaintance, was brought into the business and the license was bought in his name.
This, in retrospect, proved to be an error. While Freeman was putting in all his resources to make the venture a success, Elassiouti was deliberating on how to take over. He was working on the side with his attorney to have the ownership papers changed in his name, effectively keeping Freeman in the dark until it was too late for him to take any action.
Not being one to back down without a fight, Freeman took the matter to court. Though he knew that the odds were stacked against him, he nevertheless persisted for 2 years. Yet as the case proceeded without an end in sight and the bills piled on, he eventually gave in to the injustice and walked away with his integrity intact.
It was later discovered that Elassiouti had taken revenue from the business and used it to make a resort back in Egypt. This was a resort where the LGBT community, whose money had funded the project, was not welcome.