Military Service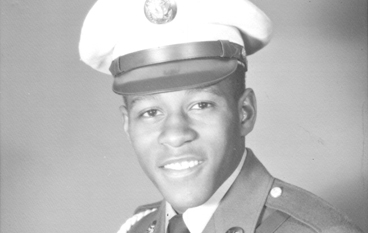 For George Freeman and many young men like him growing up in the shadow of World War II, military service was one of the must honorable paths to success. George joined the Washington State National Guard at the age of 16, continuing after graduation with the U.S. Army for several years through a military career that took him around the country and the world.
George was a top student at the USA Military Police Academy at the US military installation at Uberammergau in southern Germany. When he returned to America, he served at Fort Dix in New Jersey, Fort Benning in Georgia, and Fort Bragg in North Carolina.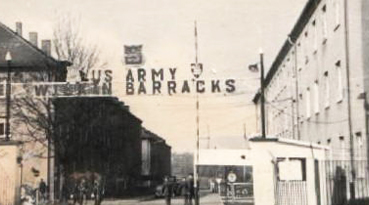 Having grown up in Washington State, where Jim Crow segregation laws weren't in effect, George's military service in Georgia and North Carolina was his first direct experience with these highly racist policies. It was the first time he had been forced to use separate facilities from those given to white people, to sit in different parts of public spaces, and lose rights to fair treatment. In contrast to the diverse crowds he had known at the Harlem Club and Virgil's in Spokane, George and the other black troops weren't even allowed to attend Army dance socials.
Moving On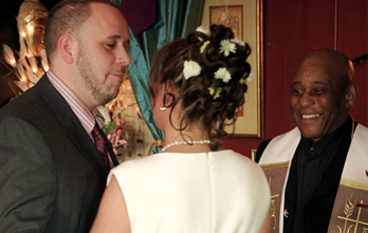 George saw the end of his time in the military in the early 1960s, when the world was in a period of great changes. It was during one of the most iconic events of the era, Rv. Dr. Martin Luther King, Jr.'s March on Washington, that George decided to leave the Army. Expecting an unprecedented crowd, the U.S. military sent soldiers to oversee the march and the famous "I Have a Dream" speech that followed, but no black soldiers were permitted to serve at the event, their loyalty in doubt just because of the color of their skin. George finished his term of service and left military life, seeking work and a new start in New York City.