Early Years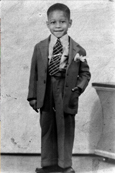 George Freeman has music in his soul. He credits his love of song, dance, and the human connection they make possible to his mother, Selma. A hotel maid and single mother, Selma encouraged her children to seek joy in music.
Growing up in Spokane, Washington, George Freeman and his sister were regular entertainers at a young age, dancing for the crowd at the famous Harlem Club. Unique in its time, the Harlem Club was a gathering place for people of all races, religions, and economic backgrounds. Known for its flashing "Dine-Dance" electric sign, the club gave the Freeman kids a chance to practice their steps, as well as make some money to help support their family.
As a teenager, George was the drummer with the Six Saints Orchestra. After several gigs and even a few small television appearances, George was hired to drum at the storied Spokane restaurant, Virgil's Chicken Shack.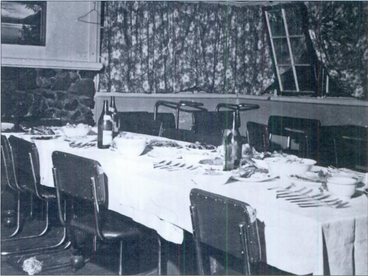 Starting at 10:00 pm, Virgil's turned into an after-hours destination for live music and dancing. It was here that George got the chance to meet some of his musical heroes, like the Benny Goodman Band.
Throughout his life, George has carried that same pure love of song and dance, whether it was as a kid at the Harlem Club, a drummer with the Six Saints Orchestra as a high school student, a nightclub owner, or a minister for the Universal Life Church.