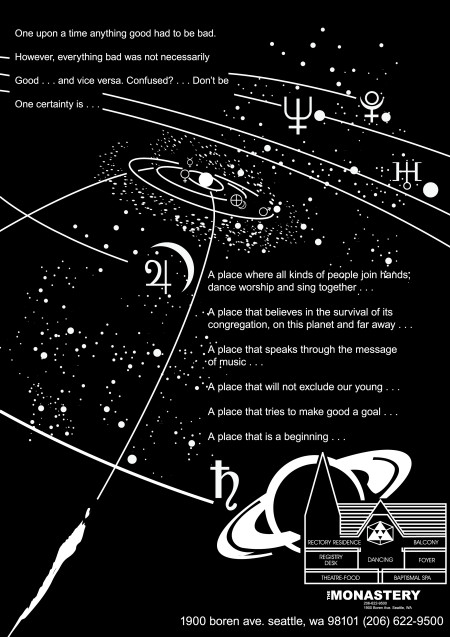 George Freeman and his sister were born in Spokane, Washington and spent their childhood years learning to entertain. Together, they danced for the crowd at the famous Harlem Club. These early experiences fundamentally shaped his character, and George has carried with him that pure childhood love of song and dance throughout his life.
For George, as well as for many young men of his generation that came of age in the aftermath of World War II, military service was regarded as a respectable route to success. Having spent his whole life in Washington, a place without Jim Crow laws, George's military duty in Georgia and North Carolina accompanied his first exposure to these racist segregation policies.
After moving to New York City, George entered the world of party promotion. The first gatherings he hosted were at his own apartment, but they quickly became so popular that he had to expand. In 1974 he opened a nightclub called Galaxy 21, a multi-level disco joint that became one of the hottest clubs in New York City.
With the opening of The Monastery in 1977, George introduced New York-style clubbing to Seattle. From the beginning, The Monastery was a beacon for people from all walks of life. While it established a reputation as a gay club, in reality the crowd was a well-balanced fusion of Seattle culture. As a place which welcomed people of all ages and sexual orientations, The Monastery evolved into a shelter for local LGBT youths who had nowhere else to turn in the socially-conservative Seattle of the 1980s.